Life-long friends and business partners, Nicolas Vaporidis and Alessandro Grappelli, have steered Taverna Trastevere to success in a mere few years. Nestled in Clapham, London since 2019, they welcome you with attentive and courteous service, devoid of pretension, ensuring guests are the real protagonists of the culinary show created every day by their staff. Their passion for Roman cuisine is something that has always united them. Every day, they bring traditional ingredients, carefully selected from the best markets in Rome, to the table in a four-hand menu designed for a unique gastronomic experience, recreating the authentic, magical atmosphere of the artistic and cosmopolitan Trastevere district. Without realising it, you'll be swept away by a wave of Romanity that warms your heart, making you feel as if you're in the eternal city despite the distance.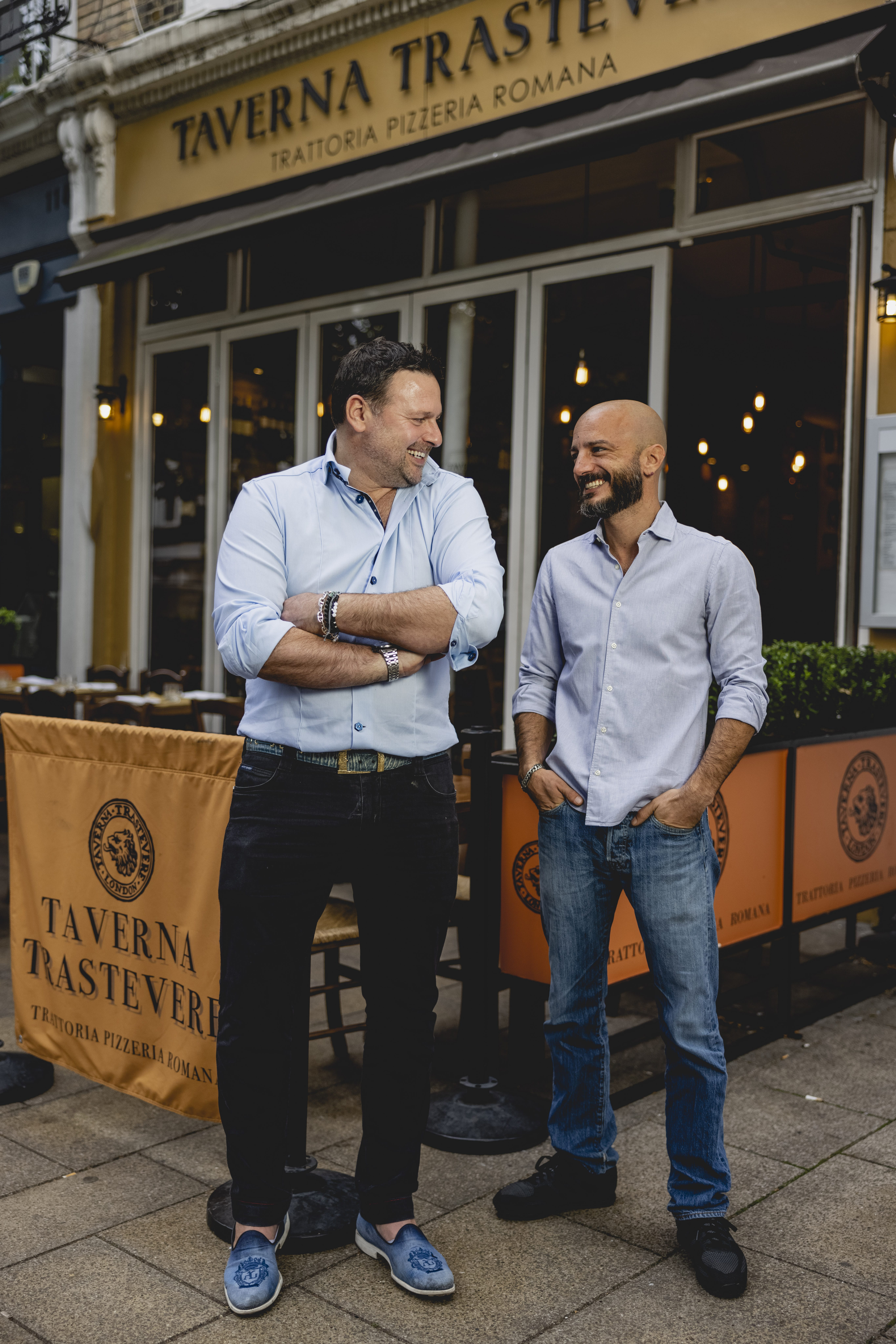 ROMAN DISHES CREATED BY A ROMAN HEART
Chef Ivano Paolucci, a Roman at heart but with international flair, is adept at preparing typical dishes that never compromise on quality ingredients and taste. His balance of flavours and Italian roots are his winning elements. Boasting an exceptional knowledge of cooking times, methods, and techniques, each of his dishes is a sensory journey, where flavours and aromas harmoniously blend, providing a gastronomic tour of iconic traditional dishes. Flair, creativity, curiosity, and experimentation define his twenty-three years of relentless work, ingenuity, and invaluable experience, enriching his professional repertoire. The dishes are presented with attention to detail but never distorted in terms of ingredients and flavours, to preserve and convey the true essence of Roman cuisine.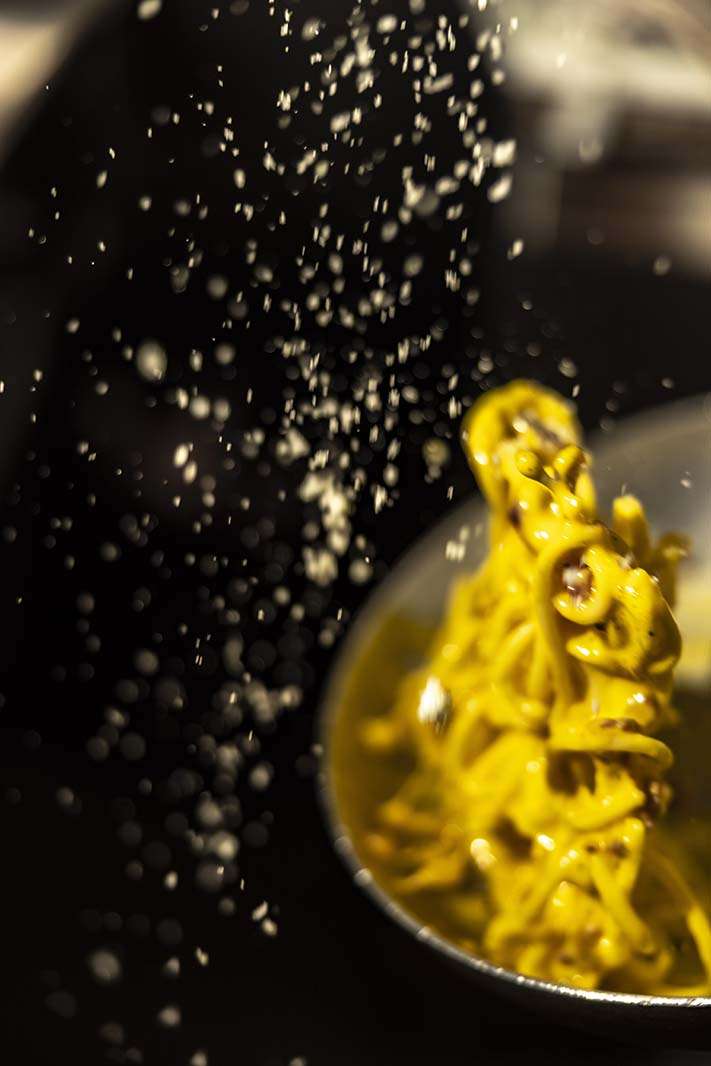 OUR BEST SELLER
LA CARBONARA
La Carbonara is, without a doubt, our restaurant's best seller. A dish rich in aromas and flavours, with a harmony of colours that blend perfectly, it is a true culinary pleasure, an emblem of Roman cuisine that's worth tasting at least once in a lifetime. Its traditional recipe uses just a few simple ingredients, but combined in the right way, they create a true symphony of flavour.
The fresh homemade tonnarello, the crispy guanciale, the sprinkle of Pecorino Romano DOP, together with our mantecatura, will delight your palate. The choice of high-quality ingredients all sourced from Rome and the faithful adherence to the original recipe, without variations or compromises, is of paramount importance to us in order to achieve the best result.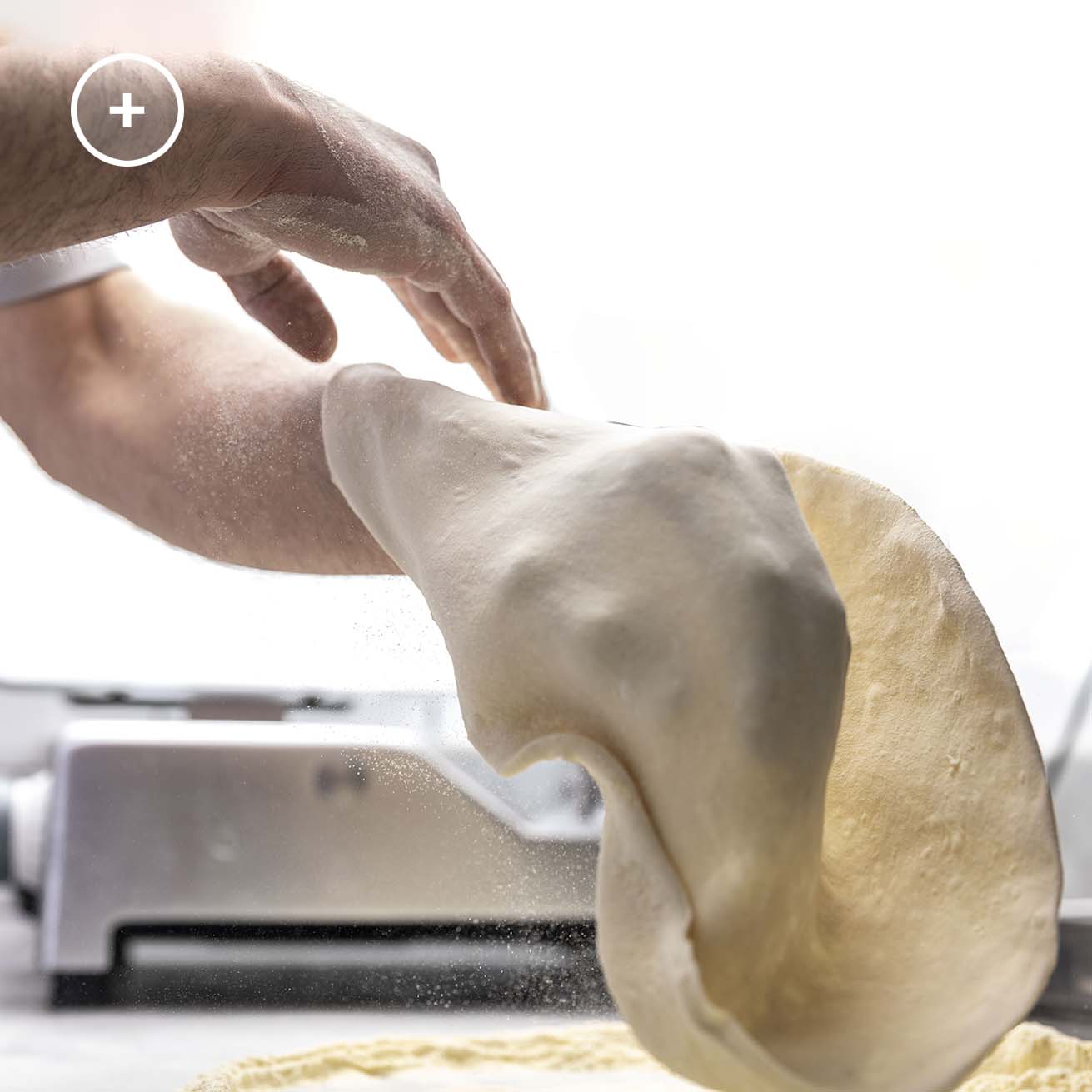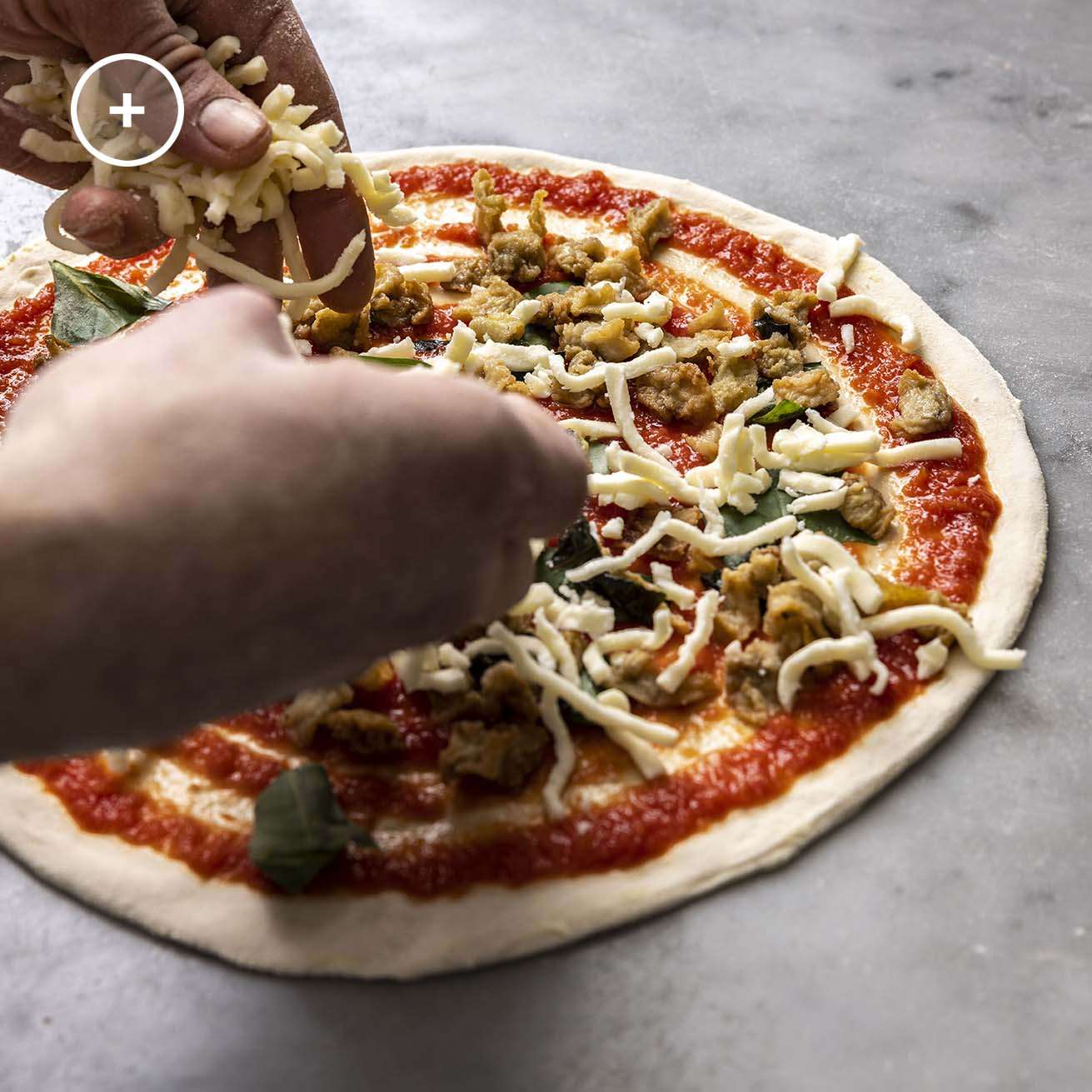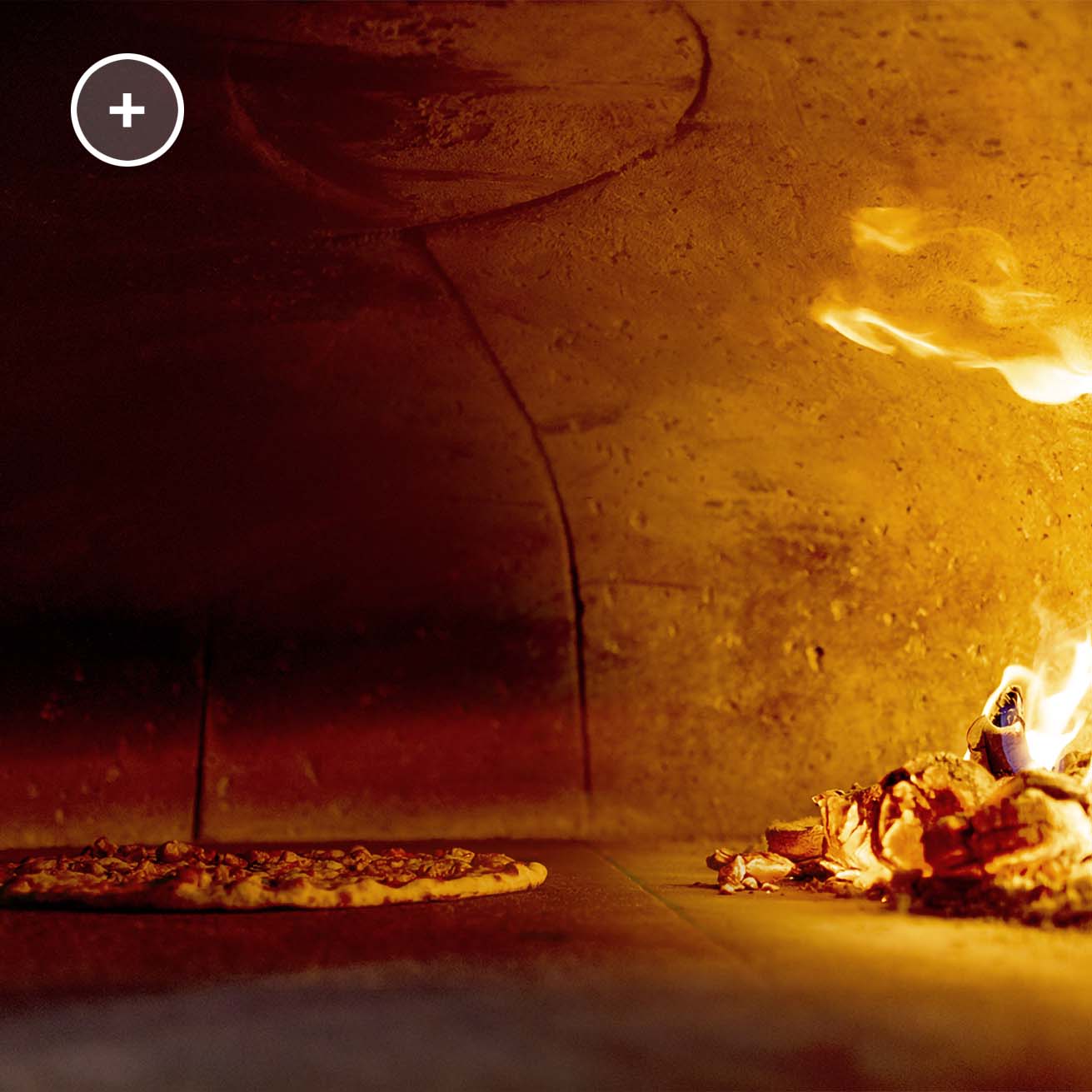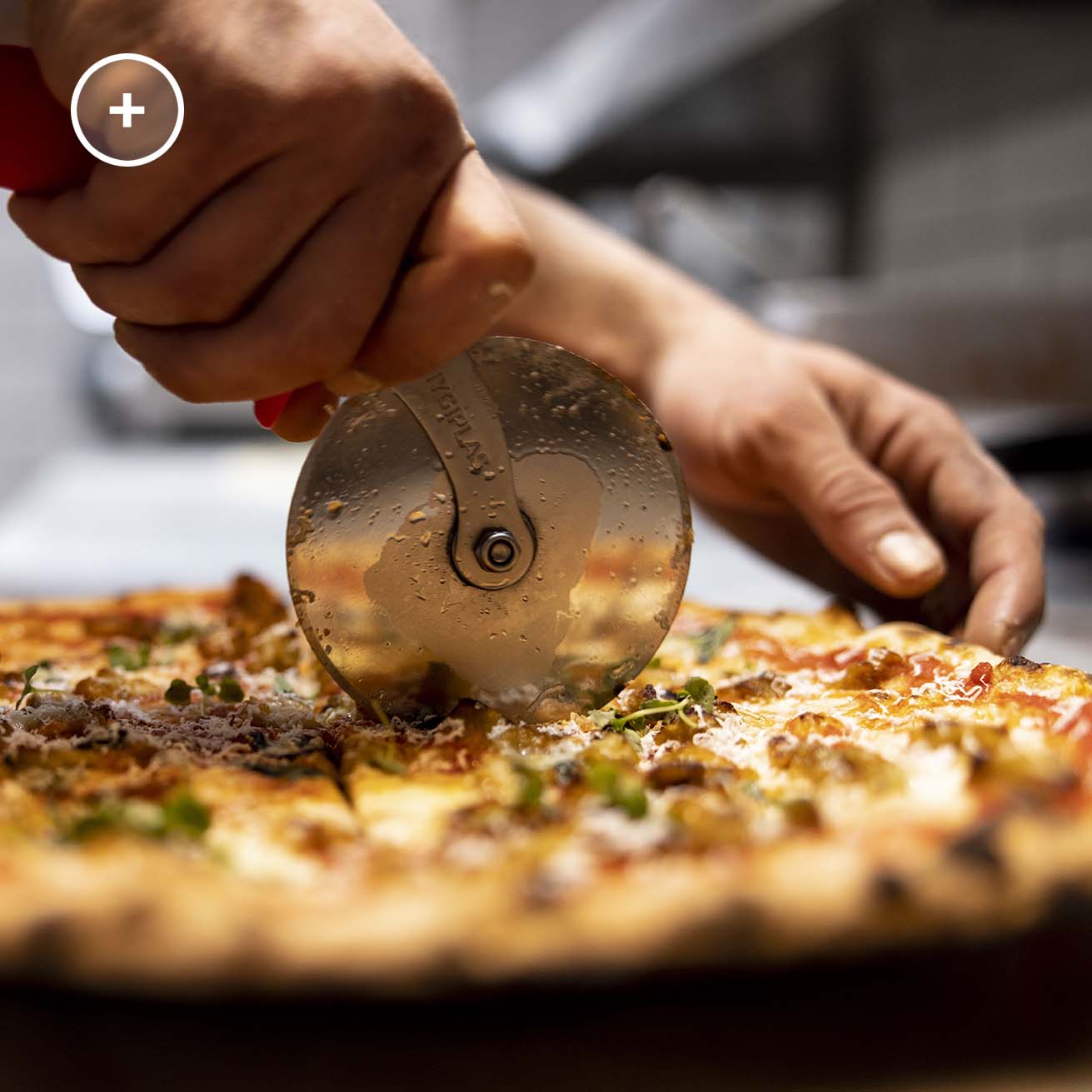 RESPECTING ITALIAN TRADITION
We believe that the beauty of Roman cuisine lies in its simplicity and in the quality of the ingredients used. Our service is designed to reflect this philosophy, emphasizing the gastronomic experience and the pleasure of sharing unique moments at the table. We strive to offer true Roman cuisine, respecting Italian traditions, from fresh homemade pasta to authentic recipes of Roman dishes, without variation. Also not to be missed, for its crunchiness, is the Roman pizza baked in a wood-fired oven, an original method that enhances its essence, fragrance, and flavour.

A MEAL IS NEVER COMPLETE
WITHOUT A DRINK
Our barman has put together a selection of cocktails that ara both creative and inspired by the great classics. You can choose between sweet and fruity tones or let yourself be tempted by a more intense and decisive mix that will satisfy even the most demanding palates. Those who prefer soft drinks will be delighted to discover our refreshing options with fresh, quality ingredients. For beer lovers, we offer a choice of the best Italian breweries to pair with the dishes you like most from our menu. Our culinary passion also extends to good wine and we are sure that in our menu you will find something special to enrich your meal. Our selection of drinks has been designed to offer you a unique and complete taste experience. We are waiting for you!
ONLINE RESERVATION
BOOK A TABLE
Leave London for a night and enjoy a Roman stay with wonderful food and drinks.
Don't forget to bring a friend, the more the marreir!